March 20th, 2011
Yeah, I'm nerding out that much.  I have a fantasy cycling team via http://road.cc/.  I did one for the TDF last year, but this one is the whole season long.  I guess I can make transfers between races, which I guess I will in the hopes of staying competitive.  But here's the first team I picked and the one that I will try and go back to when they are all racing.  Well most of them anyway.  A lot of these are based on very little info, some are based on none at all.
Sammy Sanchez.  I think he's the best rider Euskatel has right now.  He's my GC contender.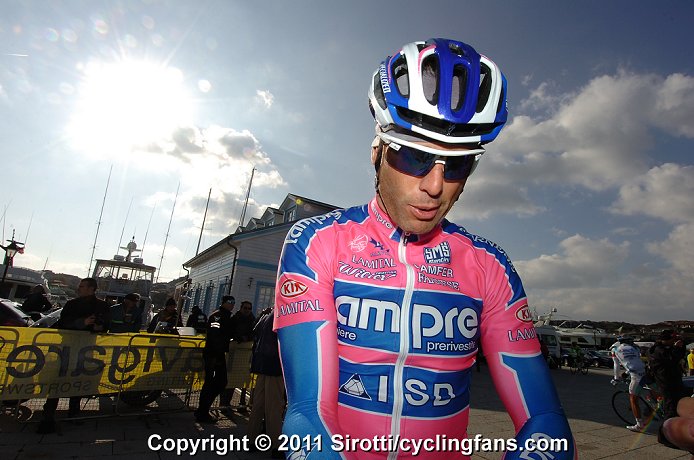 Alessandro Petacchi is my sprinter.  Trying to pick some Italians since I've started learning Italian.  Cavendish is probably a smart bet here, but I just don't like him.  Farrar seemed like the lazy choice to me.
Juan Mauricio Soler Hernandez.  I know nothing about this guy.  He's on Movistar now.  I like that Movistar has a team since my friend Sergio used to work for Movistar Chile.  He's my climber.
Lars Boom is one of my all-arounders.  CX world champ.  Did well last year.
Fabian Cancellara was a no-brainer as my other all-arounder.
Iljo Keisse.  I have no idea why I picked this guy.  Random Domestique, but if you google search him, you get this great picture.
Ruben Perez Moreno.  Euskaltel.  that's the only real reason for domestique #2
Simon Ponzi, last name alone.  Ponzi scheme + the stuff you should know podcast pronunciation of the word Ponzi Scheme.
Gatis Smukulis.  I'm not a big fan of HTC.  No real reason, but I'm not.  But based on his name, good old Gatis Smukulis has been named a friend of http://speedmetalpodcast.blogspot.com/ which is (I believe) written by the same guy who does http://www.themetalinquisition.com/ .  So basically, good enough for the Skullkrusher, good enough for me.
Now that I have posted this, I'm about to go change my team since a lot of them aren't listed as starting Gent – Wevelgem.  But these are the guys I will keep coming back to…probably.